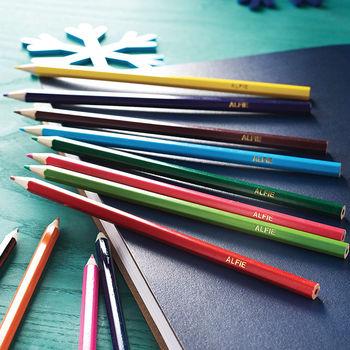 Cards & Gifts
Free Coloured Pencils
Added 31st Aug 2019
Used 313 timesUsed 1 time today
Get a free pack of Personalised Colouring Pencils when you enter the code PENS13 at the checkout. Retailed at £12.95 but you can get them for free when you enter the code at the checkout.
PRODUCT DESCRIPTION
A full set of bright, good quality, personalised colouring pencils are the perfect pencil case companions.
The 12 colour pencils make a lovely gift for young and old alike, and are set to get the creative among you sketching away happily. In fact, just having these in a pot on our desk makes us feel like it's going to be a fun and creative day!
Please enter text exactly as you would like it to appear.
*Maximum 20 Characters only
Gift Box can be added to order
How do I claim this offer?
Click "Claim Freebie" below and we'll take you straight to the offer. As this offer contains a voucher code required to redeem, you'll need to copy and paste the code provided too.
When does this offer end?
We couldn't find an expiry date for this promotion so if you do find it has finished, please come back and let us know in the comments so that we can take it down to avoid further disappointment. If it does work, please do the same but let us know it worked!