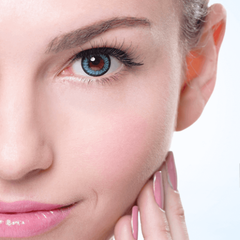 Hair & Beauty
Win a Set of Perfect Skin Nivea Products
Added 14th Feb 2020
Used 194 timesUsed 1 time today
If you love beauty products or just treating your skin well, then you will probably want to enter this free competition to win a set of free Perfect Skin Nivea Products.
Enter today for your chance to win this great prize, simply click the button below to enter and win this competition now, best of luck to everyone entering.
Even if you're not too fused with the thought of skincare perhaps your significant other would really enjoy this prize or maybe someone you know would love this free prize as gift, you could give the prize to anyone you like if you win, and as it's free to enter what have you got to lose?
How do I claim this offer?
Click "Claim Freebie" below and we'll take you straight to the offer.
When does this offer end?
We couldn't find an expiry date for this promotion so if you do find it has finished, please come back and let us know in the comments so that we can take it down to avoid further disappointment. If it does work, please do the same but let us know it worked!
Win a Set of Perfect Skin Nivea Products